BBQ & Portable LP Tank Filling & Sales
Located in Provincetown, F.A. Days & Sons is proud to be one of the few dedicated portable LP tank filling stations in the region. We cater to a variety of propane needs, from the popular 20LB LP tanks—often used for BBQ grills—to other sizes that cater to different uses.
F.A. Days & Sons Main Office
9 Shank Painter Rd, Provincetown, MA
GET DIRECTIONS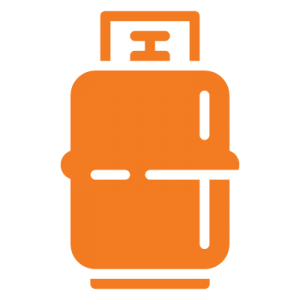 Our Quick and Convenient LP Tank Refill Process
Drop Off: Simply bring your propane cylinder to us.
Refill: We refill your tank within the same business day.
Pick Up: Collect your refilled cylinder and enjoy! It's time to fire up that grill!
You can find us easily—we're located down the street from Stop & Shop and across the street from Province Town House of Pizza.
Please note that due to the volume of refill requests, on-the-spot filling might not be available. However, we guarantee to have your tanks filled by the end of the same business day. Fill times and frequency may vary depending on the season and volume of requests.
Ready to Purchase LP Cylinders? We've Got You Covered
Whether you need a 20LB BBQ tank or a larger or smaller portable LP cylinder, F.A. Days & Sons has got you covered. We stock full 20LB BBQ tanks ready for purchase year-round.
Need a custom-sized portable LP cylinder? We can provide quotes and special orders for almost any size portable LP cylinder manufactured in the U.S. The most common requests we receive are for SLB, l0LB, 20LB, 30LB, & 40LB cylinders.
ORDER A PROPANE TANK